Welcome to Brenda's ARTickles.......
A Collection of extraordinary fabrics and accessories!
Welcome to a new Canadian, on-line, fabric store. My goal is to supply quality sewing, quilting, and patterns for a reasonable price... and to help you create wonderful, creative masterpieces along the way.........................................
Even though my site is brand new,I have over 20 years experience in the retail fabric industry and I am very excited to be able to share some of my experience and knowledge. Not everything is up on the site yet, but it soon will be... check back often... and e-mail me with your questions, comments or suggestions.....
Come on in!!
Please click here to my new online store!!
Click on the door to enter....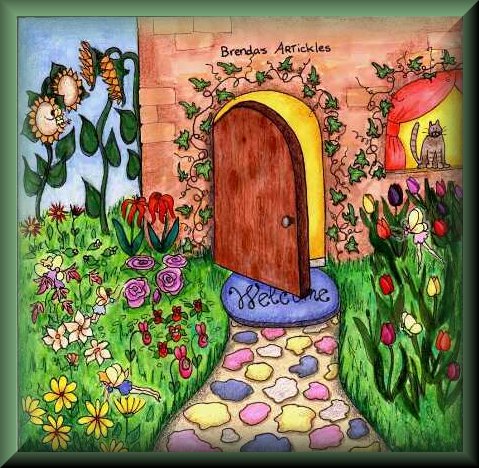 Page updated: 07/21/01
©Brenda's ARTickles
Please note:
All of the artwork on this page and subsequent pages is my original artwork and is copywrited by Brenda's ARTickles..... PLEASE do not take these graphics......